What is Time Trialing?
Time Trialing started about 130 years ago when bunch racing was banned in the UK. Competitive cyclist instead met up in secret and raced pre-determined courses, individually. Usually starting at 1-minute intervals, riders were then ranked in time order.
Time Trialing is a contradiction…on the one hand, it is probably the most accessible form of cycle racing; a club TT is only £3-4 to enter and you can do it on whatever bike and with whatever kit you have. This is brilliant, and a great way to get your competitive juices flowing. On the other hand, it can be extremely technical, expensive and obsessive!!
My first TT's were done while at University on a road bike with some borrowed clip-on TT bars. I. think it was 10 miles and took me about 26-27 minutes; I was hooked!!! I went faster every week for a few weeks as I learned to pace myself better and suffer more.
I loved going hard on the bike and this gave it meaning. I also loved the kit, some of the club members had really fancy bikes, wheels, skinsuits and aero helmet…I had none of that, but you are only racing yourself and last weeks time, so it didn't matter.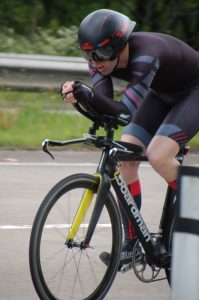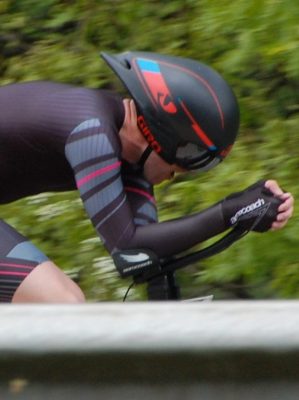 Getting Started
To start with all you really need is a serviceable bike. Can actually be any kind of bike, hybrid, road, time trial…I remember my brother doing them on his mountain bike many years ago. Though clearly, some bikes will be quicker than others, as I said, you do it one week…then come back and race yourself, so the bike really doesn't matter.
When you turn up to time trial
To race, make sure you are there early, sign on with the organiser. This basically means signing the start sheet and paying the fee to get your race number and start time. If you are new, you'll probably be off early. The general trend is to put the slowest riders off first and fastest off last. It means the overall time of the event is as short as possible.
Then, you go get ready, bike, kit, go do your warm-up. I use a turbo when allowed, but road warm-up is fine, just don't get in the way by going on the course/past the start-finish line. I like about 30 minutes warm-up and then get to the start for about 5-minutes before your start time. DON'T BE LATE!!!!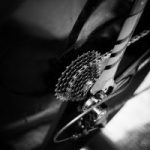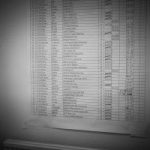 Your start time and race
Your number will correspond to the minute after the hour that you will start. So if the event starts at 7 pm (common for club events on weekdays) and you are number 5…your start time is 7:05 pm….like I said, DON'T BE LATE!!
Most of the time you will queue up in starting order, starter calls you up after number 4 has left, you have a minute to go. Make sure you double-check you are in the right gear and your bike computer is set the way you want it and on the right screen.
3-2-1-GO!!!!
You're off!!!
Adrenaline pumping, full of energy and feeling fresh…It is crucial you don't go too hard here…it's the easy mistake in the world to make, almost every time trialist has done it!! It's probably a trap you will fall into at some point…it hurts, but you learn!!
One of the more famous phrases in time trialing:
"Don't go looking for the pain, it will find you!"
This is very true, be patient, especially in the first 3-5. minutes, you won't know it was too hard until it's too late. The key is to start relatively easy, there's plenty of time to work harder later…once you get into it you can find your rhythm. It's a big advantage if you know the course and wind direction ahead of time, but it's not essential when you are starting out.
Pace yourself as best you can to get all your effort out by the finish. You probably won't get it right the first time, you won't get it right every time anyway, no one does. Just learn from your experiences and you'll get better each time.
Finishing!
TT'ing is hard because you are trying to get it all out. So doesn't matter how fit/fast/strong. you are, it's going to hurt!! So just dig in to the finish, you soon recover 🙂
Once you've done, return your number and. sign out. Pre Covid, there would be a big times board for Open TT's or a clipboard for club TT's and everyone gathers around to see their times and discuss the efforts of the day and the conditions etc…for me, this is a nice way to learn and ask questions. This opportunity maybe a little limited until restrictions ease.
All that's left to. do then is change, pack up your kit and head for home…usually thinking about how you can go faster next time.
Add your thoughts, comments and questions below 🙂
Time Trialling – The Race of Truth