Season Review – Learning from
Last Year
Obviously, COVID is still a very present issue everyone has to deal with. From a sporting/cycling point of view. Clearly, races moving and being cancelled makes planning a little more tricky. Also, the illness itself can be a real issue and I would advise a very. cautious approach and support of experts if you are struggling.
I had a massive disruption to my year unfortunately barely raced. I think I managed about 4-5 time trials and 1 road race! Not a big return given the time and effort that goes into training!!
On the right is an unedited summary of my training from November to November.
529 hours of training
440 in Z1 (89%)
38 hours in Z2 (8%)
16 hours in Z3 (3%)

*some training done without HR (but will be recovery pace)
Not many races, but a few highlights:
National Champion at Para Road Race Champs with Chris McDonald
Second fastest 10TT I've ever done (20:13)
Climbed the Col de la Colmbiere from both sides in one ride 🙂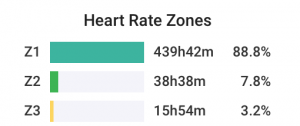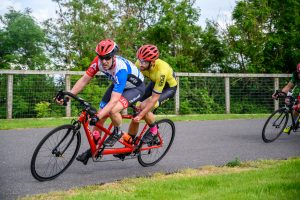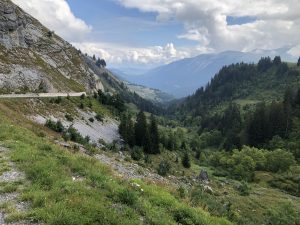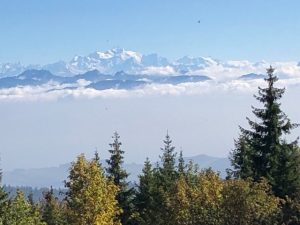 Reviewing Your Year
A little time reviewing your previous years' training really is time well spent.
If you are performance-driven, it really is a must. I like the approach where you ask the following questions:
What are the key things we learned from last year?
What worked well last year?
What didn't work well last year?
These are usually fairly quick and easy to answer, 2-3 bullets in each…but it's great to get it down. It's all too easy to forget simple things and either not take advantage of the positive things or even worse…make all the same mistakes again!
I'd then follow it up with trying to write down the actions I will take to avoid the mistakes or take advantage of what worked.
What About the Numbers?
If you are into the numbers, you can break things down. Look at specific blocks. Whether that's done in months, specific training blocks (VO2max block for insatnce) and track the hours, frequency of training etc.
You can also look at anything that was particularly good, did your FTP jump up at a particular time…have a look at what built up to that.
On the other hand, did you have some periods of illness? What was the training that led up to that? Were you pushing it a bit? or was it bad luck? BE HONEST…you don't gain anything from ignoring the truth!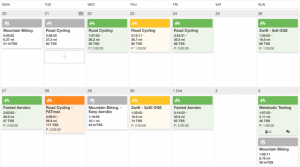 Goal Setting
The next step is to start linking what you've learned to your goals for the next year. This is a really important step as it leads you to the actions you need to take in order to take advantage of what you learned for a better season this year.
I did a whole post on Goal Setting, click to see that too.
For example, I mainly aim for TT's, and I did learn a few important things last year, despite the many years I've been doing it…there's always room to learn!
I learned that the new type of Nitrates I used for peak events wasn't as good as previous years…so I'll be switching back.
I learned that if I want to run I need to reduce my cycling, I overdid it a bit and it took a good few weeks to get back on track!!
I used metabolic testing for the second half of the year, it was incredibly effective and will be using it again this year.
Each learning has a specific action that takes advantage of what I learned. This is just a quick summary, you can be far more detailed…especially on the middle one above…I've looked at hours and training mix, so it's specific and measurable.
If you want help with your year review and goal setting get in touch for a free coaching consultation.
Here's to going FASTER in 2022 🙂
Make a Plan
With a coach, you are part of a team. Together we make a plan tailored to your goals and your lifestyle
The Work
You still need to do the work. But we'll be with you, keeping you motivated and on track.
Season Review – Learning from Last Year